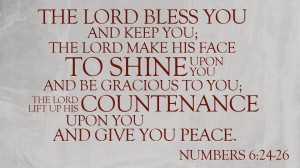 ANNOUNCEMENT OF FINAL NUMBERS!!!
As of this evening, April 22nd I have gotten 55 orders for over 400 bars of soap not including the back ordered soaps.
April 8 ~ 20 orders
April 9 ~ 10 orders with 3 still unpaid
April 10 ~ 4 orders
April 11 ~ 4 orders with 1 still unpaid
April 12 ~ 7 orders
April 13 ~ 4 orders with 1 still unpaid
April 14 ~ I'm closed on Sunday's
April 15 & 16 ~ 10 orders with 1 still unpaid
(I had a show on Monday and didn't get a chance to process any orders)
The orders from the 8th & 9th were shipped out on the 9th & 10th. The 10th & 11th's orders were shipped out on the 12th. The 12th, 13th & 14th's orders were shipped out on the 15th.  One order from the 16th included a pair of my Flexi-clip matching earrings.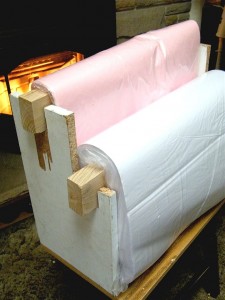 My son, Arrow, made (to my specifications) a rack to hold my tissue paper to make packing orders for shipping easier and less back straining.  The shelf that the tissue rack is attached to has an extended side on the right to keep my 2-inch packing tape dispenser, sticker binder, postage scale, business cards and thank you cards.  The tissue holder sits on two crates which hold the shipping envelopes and I am not sure what else as it's still a *work in progress*.  :-)
Out of the 13 scents available I have sold completely out of 6 of them. The Oatmeal, Milk & Honey scent sold out in two days and I have 6 – 8 back orders already.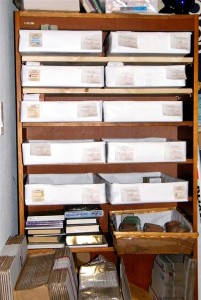 I organized the shelves at the end of the hallway so I can store more in the same space and have room for my other products.  Arrow cut a board to make two more shelves for me.  I got some box bottoms from Costco which I covered with the freezer paper I line my soap molds with and arranged the shipping boxes neatly on the bottom and against the wall.  The Priority envelopes are in the office just under the tissue paper holder since I use them the most.  On the ends of the freezer-paper-covered box bottoms are soap labels for each scent arranged alphabetically to make pulling orders easier.  Arrow pulls the orders and I package them, double checking his work and making him re-do those he made an error on.  Working together we were able to pull and package 25 orders  much more efficiently than we ever have in the past AND with much less strain on my back!  We only messed up on one order.  Phew!
There were a total of 26 donations between April 8 – 15th not including the generous donations from the sweet ladies who were involved prior to the blogging giveaway to help me cover additional expenses for soap making supplies and the generosity of the sweet lady who paid for the giveaway items and shipping costs.
I have received offers of free website design from 2 people (one was before the giveaway went live), an offer to take product pictures by a photographer, numerous offers for free advertising, one lady offered some free essential oils for my soap, one lady said she was passing my information on to all her friends, three people interested in becoming a Young Living distributor one of which has already signup up, 1 Lilla Rose hair clip order, inquires on products coming in the future, and lots of love and prayers.
3 signed up for my Lilla Rose hair clip newsletter.
14 people signed up for my Aunt Mae's newsletter.
145 signed up for my blog newsletter (Honey From Flinty Rocks).

Oh and for you statistical ~ analytical types… I made a total of 455 bars of soap for this blogging giveaway and am down to under 40 bars!  Started making soap again early last week!
Winners are:
Elisabeth Bishop, Tina White, Val Pearson, Carol Mattaliano, the last 2 will be announced soon!
I would like to give a BIG thank you to Sarah Ives as this was all her brain child as well as her very generous support, to Paula Miller who spent innumerable hours getting the post all worded right & the raffelcopter working & answering tons of questions all while packing & moving & unpacking, to Kristen Smith who took care of more raffelcopter code problems and other things I am not aware of, to anyone else on the FB group who helped… since I wasn't there I don't know what all went on and I don't want to leave anyone out,to  all the many bloggers for all your efforts to help me by getting the word out about my financial situation after my beloved's death and to promote my soaps, to all of YOU who sent me your love & prayers & sympathy & were so generous in your orders and donations, to my Arrow who helped me by making dinners & pulling orders & generally being a great helper, and most importantly to my Lord Jesus Christ who is the one who blessed this endeavor.
The world will know you are Christians by the tremendous outpouring of love you have shown to me. 
 Blessings,  ~Aunt Mae